If you could take care of your heart or kidneys with just a few simple steps each day you would right? Well what about your skin?  Your skin is the largest organ in your body and needs just as much care as your other organs and being able to take care of your skin with the simple Juice Beauty Organics to Clear Skin 4 step system is not only easy but beneficial in so many ways.
I try to use organic products in my home and daily life as much as possible however I haven't seen an acne treatment that had organic ingredients until now!  The skin care regimen allows you to choose what steps you do based on your individual needs making this a truly personal solution.
The first step is the cleansing gel which can be used in the AM and PM and contains certified organic ingredients such as antioxidant-rich cherry and lemon juices, refreshing botanicals and soothing cleansers, sounds good doesn't it?  The cleansing gel goes on very smooth and you only need 1 pump from the easy pump top bottle to cover your entire face and neck.  Although it is called a gel it really is more of a liquid verses a gel in my opinion.  I really liked that the bottle has an easy open/closed lock feature so you don't accidentally pump your cleanser when you aren't trying to (sometimes little hands get ahold of mommies things!)
The second step is the green apple peel which can be used either once or twice a week and is designed specifically for sensitive skin (that's me for sure!).  Smooth a thin layer all over your face and neck and let sit for 10 minutes before rinsing off your skin, the hydroxy acid complex of certified organic apple, lemon, grape juices and raw cane sugar exfoliates and brightens your skin.  I have only done this once a week but might try it twice a week when I purchase more products!
Step three is the blemish clearing serum which can be applied in the AM and PM however I usually only do it in the morning, honestly I barely ever get to wash my face at night (Eeeek!).  Infused with co enzyme Q10 to improve your skin's texture and complexion, a little of this serum goes a long way.
The final step is an optional step based on your skin's needs.  The lightweight oil-free moisturizer blends certified organic white grape and pomegranate juices, soothing aloe vera, vitamin antioxidants and nutrient-rich sea algae to hydrate skin's natural moisture. I really had to experiment to get the correct level of moisture, if I put too much on it took awhile for my face to absorb the moisturizer however if I didn't put on enough my skin was dry feeling.
I like combining the last 2 steps together to make my regimen even quicker, as a mom that is always short on time even a few minutes matter right?  Knowing I am putting the best organic skin treatments on my skin makes me have one less thing to worry about and the fact that my skin looks GREAT makes it even better!
Purchase: You can purchase your own organic skin regimen from the Juice Beauty site where they are offering a wonderful package deal with 2 FREE gifts right now!
Win It:  One lucky Mama on a Green Mission reader is going to win a $50 Gift certificate to Juice Beauty to reveal their best skin!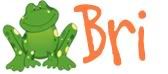 Bri joined the Mama on a Green Mission review team in April of 2012 and loves spending time with her two sons. She is a hard working stay at home mama and enjoys making green changes in her home and sharing with our readers here at Mama on a Green Mission and her own blog, Eco Baby Mama Drama! 
CONTEST HAS ENDED